DO A LOT MORE WITH A LOT LESS
Why you need to become a KIFS customer today
The Motto
For 27 years our motto has been "Invest your trust". And with over 100,000 satisfied clients, you would think there is no need to change it. Yet in fact we want to carry the legacy of KIFS, along with our ethics, towards a better future with more possibilities. We want to use our efficiency in operations, market presence, existing and rapidly expanding branch and franchise network and our cost competitiveness to launch our clients forward to an even more profitable future, and to show them that they can DO A LOT MORE WITH A LOT LESS.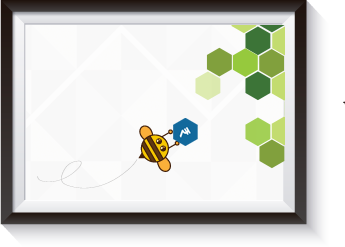 Branding, Look and Feel
As a broker you decide the look and feel of your product, and that includes all the features of the terminal, even the brand name! We believe that a personal touch can be essential, so we make sure you have the opportunity to personalize everything.
Live Chat/ Support on the terminal
The trading terminal has an integrated technical support system through live chat. So you can rest assured that we have a team ready to help you at any time. Every one of our clients can have a one to one conversation with the technical support team- whether you have questions or you need something technical changed as soon as possible, we are here for you.
No separate decision support system
The terminal has extensive analysis and decision support tools, maintained constantly by our careful technical team, thus making sure that you never have to spend extra money on any other Analysis System. We provide cutting-edge tools which used to be available only to institutional investors- and now you can also be a top player, as we bring our technology within the reach of retail traders.
Integrated research calls on the terminal
Intra-day and long term calls can be sent to each and every terminal during and after market hours. The research desk has an interface for sending calls to the trading system.
Live news on the trading terminal
To make sure that no piece of important news passes by unnoticed, live news from any external news source like Reuters, Bloomberg or Newswires can be integrated and flashed on each and every terminal.
Faster System Uptime
We know that in trading every second counts. That's why in case of any system update or glitch the interface guarantees Zero downtime- all you need to regain full control in an instance is one click. Flawless trade guaranteed!
More reason to trade With Us!
So get started today
---
1 Historical data for every stock is available since the year 2000.
2 Seven day intra-day charts with full fledged charting
3 An order passes through all the RMS checks within a mere 16 milliseconds.