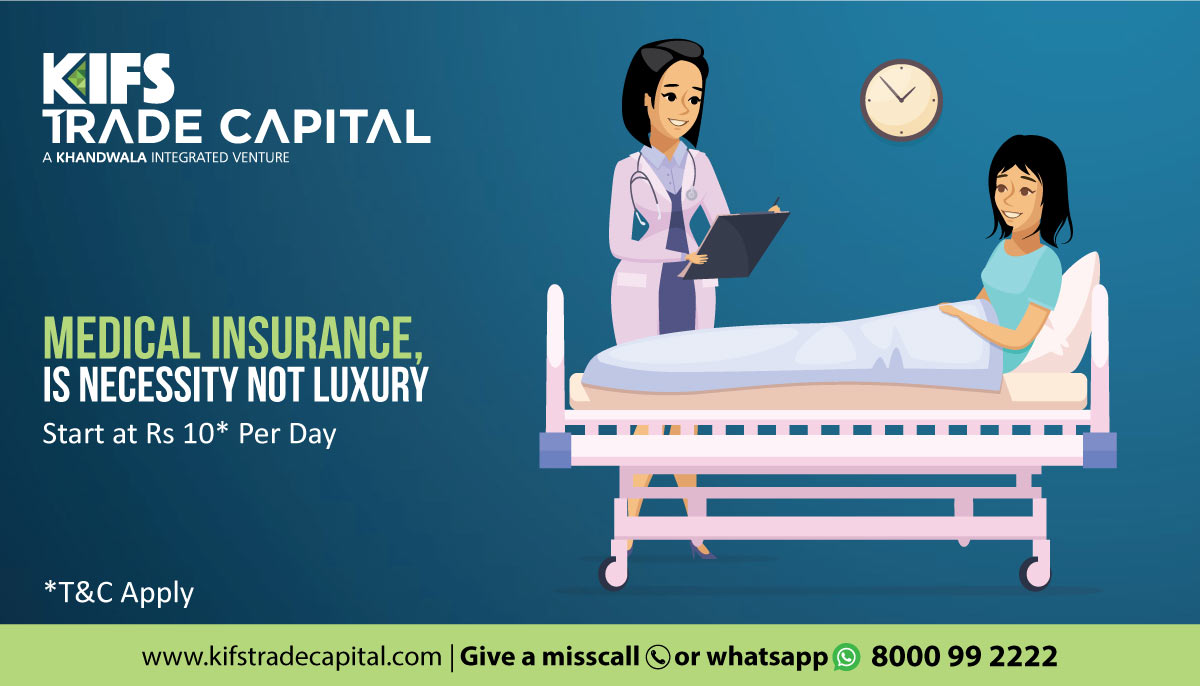 We live in times of uncertainty ever since pandemic hit the world and started disrupting the way regular everyday business-as-usual took place. These times made it more evident for people that health is of supreme importance. Good health ensures that our personal and professional lives function smoothly and we can continue to achieve our goals and take care of our families.
But what if we or our loved ones encounter some situations when their wellness is compromised and they fall prey to sickness? This can disturb all your financial plans we you will be forced to divert your money for your or your family member's treatment.
At these times it will be very important you adequately covered under a good health insurance. Buying a health insurance policy for yourself and your family is important because medical care is expensive, especially in the private sector. Hospitalization can burn a hole in your pocket and derail your finances. It will become even tough, if the person who brings in the money, is now in a hospital bed. All this can be avoided by just paying a small annual premium which would lessen your stress in case of medical emergencies. A good health insurance policy would usually cover expenses made towards doctor consultation fees, costs towards medical tests, ambulance charges, hospitalization costs and even post-hospitalization recovery costs to a certain extent.
Medical expenses may turn your financial planning upside down! Hence, its recommended to secure your medical expenses with a pocket-friendly insurance plan to offer financial support during medical emergencies.
Let us take a look at one of most promising Health Insurance polices – Arogya Sanjeevani.
Highlights of Arogya Sanjeevani,
Sum insured is from Rs 1 lac to Rs. 5 lacs in multiples of Rs.50000.
The policy can be taken either on Individual or Floater Sum Insured basis.
No Pre-Acceptance Medical Checkup.
Room rent is upto 2% of the sum insured subject to a maximum of Rs.5000. ICU/ICCU will be upto 5% of the sum insured subject to a maximum of Rs.10000.
Dependent spouse, children, parents and parents in law can be covered under the policy.
Cataract surgeries will be paid upto 25% of sum insured subject to a maximum or Rs.40000.
Ayush treatments will be paid upto the sum insured.
Treatments towards HIV, Mental Illness and Genetic disorders are also payable under the policy.
Cumulative bonus is available @5% per every claim free year upto a maximum of 50%.
Following advance treatments are covered upto 50% of the sum insured.
Uterine Artery Embolization and HIFU (High intensity focused ultrasound)
Balloon Sinuplasty.
Deep Brain stimulation.
Oral chemotherapy.
Immunotherapy- Monoclonal Antibody to be given as injection.
Intra vitreal injections.
Robotic surgeries.
Stereotactic radio surgeries.
Bronchial Thermoplasty.
Vaporisation of the prostrate (Green laser treatment or holmium laser treatment).
ONM – (Intra Operative Neuro Monitoring).
Stem cell therapy: Hematopoietic stem cells for bone marrow transplant for haematological conditions to be covered.
Dental treatment due to disease or injury is also covered.
Pre hospitalization expenses upto 30 days
Post hospitalization upto 60 days
A loading @ 5% per pre-existing life style diseases like hypertension, diabetes and BMI >32.
Family discount of 5% under Floater Sum Insured for covering 2 or more members. Under Floater Sum Insured only 2 senior citizens can be covered.
Co-pay of 5% on each and every claim.
There is waiting period of 30 days under the policy.
In addition there is 24 & 48 months waiting period for specific illnesses.
48 months waiting period is applicable for all PED.
Moratorium period of 8 years is applicable after which no claim can be turned down for non-disclosure and or misrepresentation.
No multiple policies from our own Company is allowed.
Always remember – Health Insurance is a priority not luxury
The following illustration explains about all that is covered under Arogya Sanjeevani Policy.