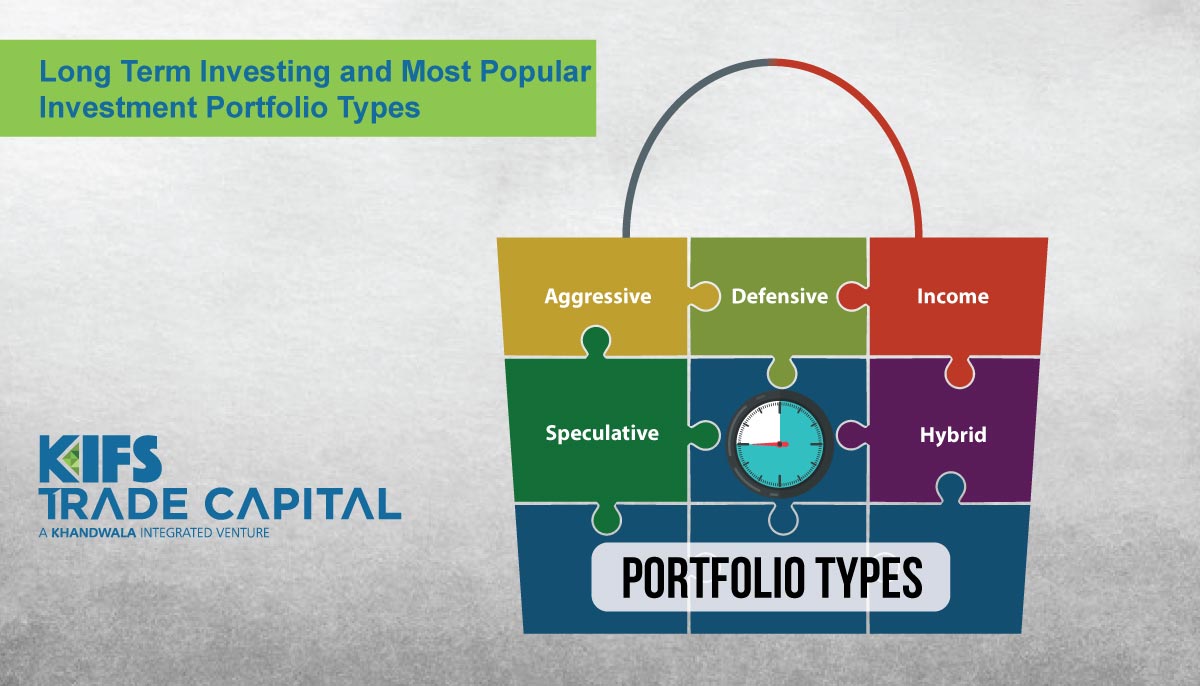 A lot of queries pop up in the mind of people when it comes to investing. However, smart investors are always exploring the best investment options in India. They aim to multiply their money in a specific time frame with minimum or no risks involved. A plan that combines high returns and low risks is tough to get. Investing is an art, but more significantly, it requires a smart strategy.
So, while making an investment decision, you should consider your risk appetite, investment horizon, financial goals, and liquidity needs. An ideal portfolio contains a variety of investments. Portfolio management means to select the right set of assets for maximizing your returns and minimizing your losses within the stipulated time frame. This scenario is not a one-time action; you need to monitor and work on your portfolio frequently.
An investment portfolio is broadly classified as below:
An aggressive portfolio is one that takes unique risks in the search for extraordinary returns. Stocks of this sort of portfolio contain high beta, thus resulting in a higher fluctuation in price. Aggressive investor studies diverse companies with speedy earnings growth but has not yet been considered by the average investor. It's crucial to manage risks cautiously. A successful investment in this portfolio depends on keeping losses to the minimum and making profits.
A defensive portfolio is one that does not have a high beta. The stocks here are comparatively isolated from broad market movements. Such a portfolio comprises stocks of companies that work on products that are essential on a daily basis. Here, the tactic is to take down the chance of losing the principal. The majority of the shares of a defensive portfolio's fund are allocated to fixed-income securities, making it a wise option for a good number of investors. This portfolio can be made if you have a lower risk appetite.
An income portfolio primarily focuses on investments making money from dividends or additional types of distributions. The main objective of this particular portfolio is to generate a positive cash flow. Here the company provides a portion of its profits to shareholders in exchange for favorable tax status. The companies in this portfolio are majorly from utilities and slow-growth industries. The performance of stocks in an income portfolio is subject to the economic conditions, and they take a beat in a financial downturn.
The riskiest portfolio, amongst all, is the speculative portfolio. Stocks that would fall into this type include initial public offerings (IPOs), stocks alleged to be takeover targets, technology or health care firms in the process of developing a single breakthrough product. This portfolio requires a lot of research and due diligence since they are not your classic buy-and-hold investment but trades. 
A hybrid portfolio offers diversification across numerous asset classes by mixing stock and bonds in a fixed proportion. It includes blue-chip stocks, high-grade government, and corporate bonds. Historically, equities and fixed income securities tend to correlate with one another negatively and make this portfolio favorable.
Key Takeaways
To quickly summarize, the aggressive portfolio takes on risks in search of better returns. With a defensive portfolio, it deliberates on consumer staples that are resistant to downturns. On the other hand, an income portfolio focuses on shareholder distributions, and a speculative portfolio is full of risks. Lastly, the hybrid portfolio branches out across diverse asset classes. So, one of them, or a blend of more than one, is sure to meet up your investment requirements.