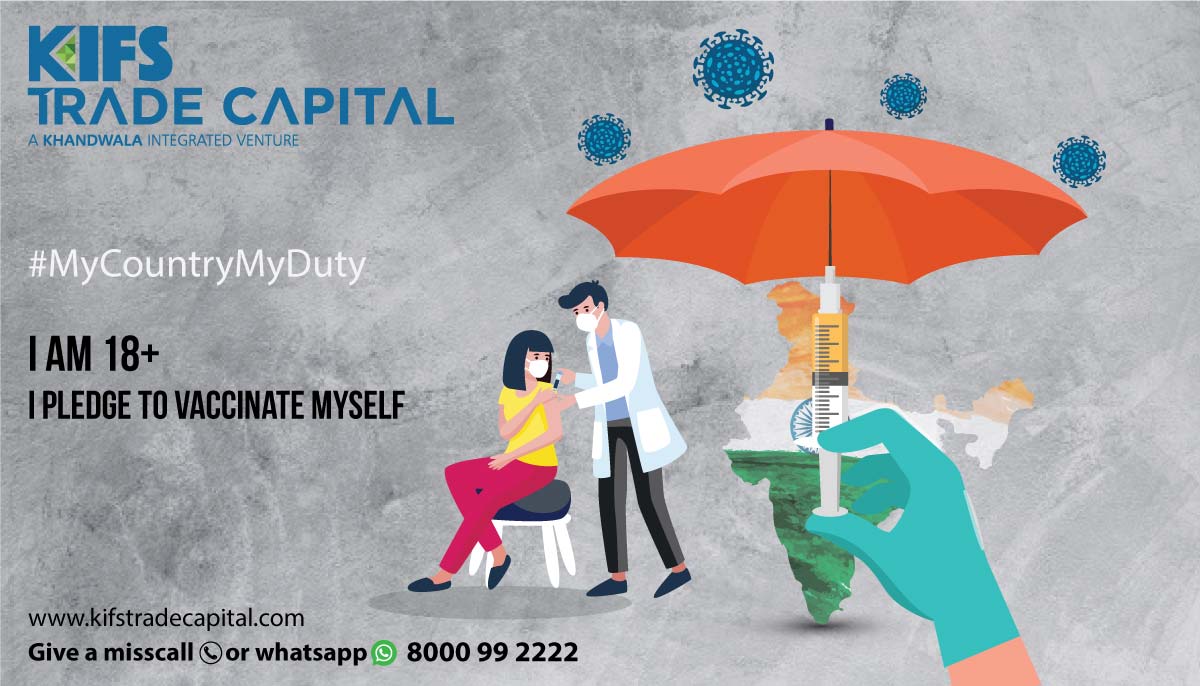 To cover majority of the population, Indian Government declared third phase of Covid-19 vaccination that will be for everyone in the age bracket 18 to 45 years. The registrations can be done on cowin.gov.in, on Arogya Setu App and on Umang App. May 1st 2021 will provide an opportunity to all those in the age group 18 – 45 years to do their bit for the country's well-being.  India is reeling under the second wave of COVID-19 and only 4 per cent of India's total population has been vaccinated so far.
Be informed, not misinformed:
What are the benefits of getting vaccinated? Let's understand this in simple language. The COVID-19 vaccines produce protection against the disease, as a result of developing an immune response to the SARS-Cov-2 virus. There is a reduced risk of developing the illness and its consequences as vaccination develops immunity. This immunity helps you fight the virus if exposed to SARS-Cov-2 virus.
Getting vaccinated may also protect people around you, because if you are protected from getting infected and from disease, you are less likely to infect someone else. This is particularly important to protect people at increased risk for severe illness from COVID-19, such as healthcare providers, older or elderly adults, and people with other medical conditions.
Not believing the rumors or misguided information floating across is the wisest choice we will make as nation at this hour of need and will choose to get ourselves vaccinated.
Let's reduce the burden:
In the past few weeks, we have seen massive burden on the medical facilities pan India. Our medical infrastructure, manpower, pharma productions and oxygen availability are not able to keep up with the massive spike in the number of cases we are registering every day.  According to the official India Census data, around 42% population fall under 18-45 years. Just think of it, when this many percentages of people choose the vaccination, it will help control and reduce the infection and spread of this deadly virus. We need to get back up and start living a normal life.
Socio – Economic impact of Covid-19:
By now we all know that COVID-19 pandemic is far more damaging than we ever imagined. It is affecting our social, emotional and economic core. To name a few it has impacted some of the sections heavily, namely Agriculture, Education, Manufacturing, Mental health, Employment. The ripple effect of Covid-19 is so massive and severe that it has affected every aspect of human life. With fears of social and financial collapse, times like these call for resilient, decisive and strong action by the youth of the country.
Conclusive action:
Crisis divides some, unites some, puts some in action and the rest in the commentary box. Let's not be in the commentary box and choose action for ourselves to safeguard self, family and nation. Let's get vaccinated. Just do one of the following to register yourself.
Visit cowin.gov.in
Download Arogya Setu App
Download Umang App